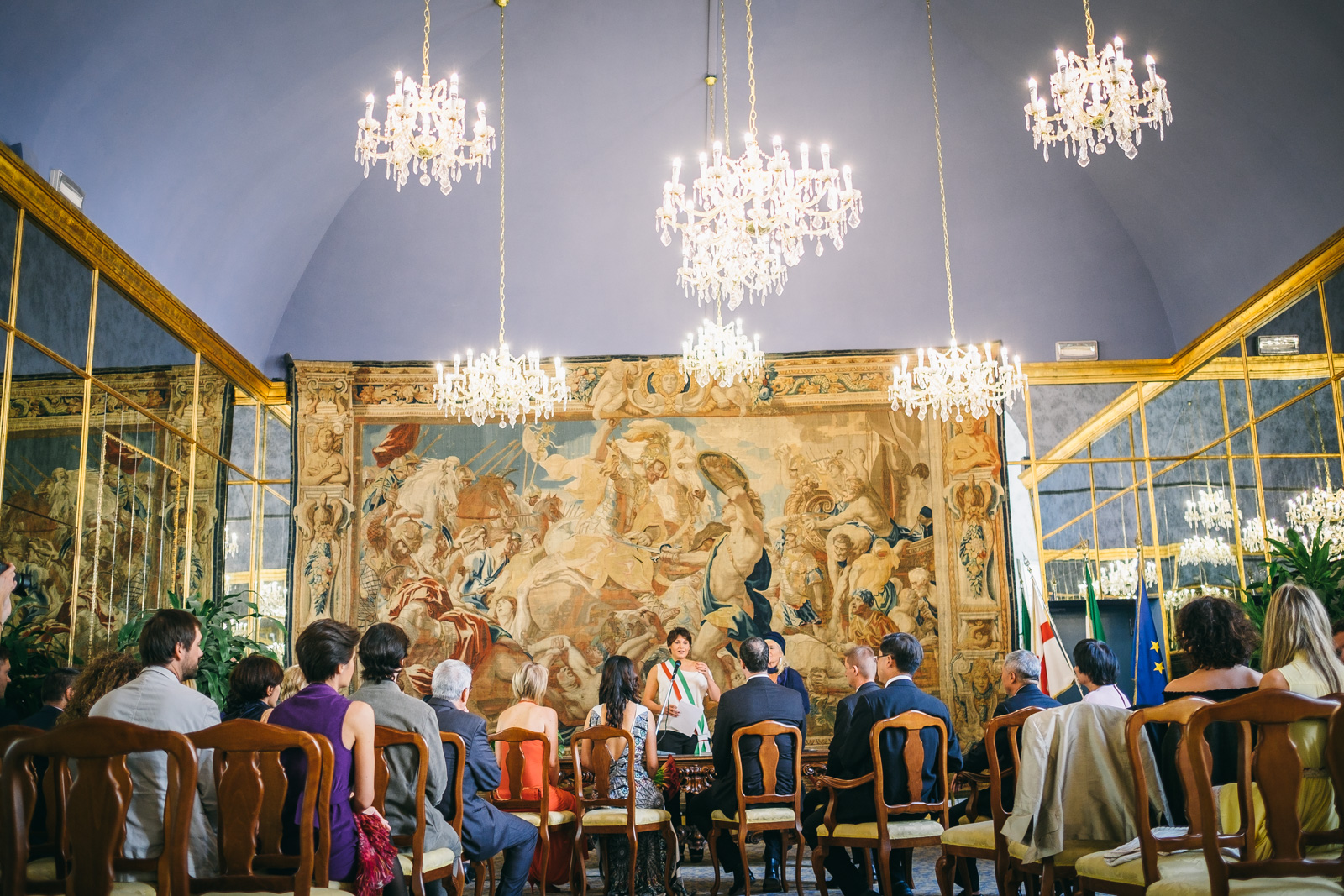 Approach... our philosophy
Approach
The philosophy I work with is the most important part of what I could achieve with you, so I ask you to take a closer look at it. I don't do cutlery photography and I don't do classic style wedding services. As you can see from the galleries presented in this site for me wedding means story; a very personal story of your day, with all those punctuations, pauses, and nuances that will make it unique and irreplaceable. This is what I try to achieve as a wedding photographer.
The photography that I try to practice doesn't prepare anything, doesn't pose you artfully, doesn't build artificially but, rather, follows you constantly with the attention paid to every moment and detail of your day; a watchful and attentive reportage to the unrepeatable emotions, the glances, the moments, the details, the emotions and all the sensations that I believe may be worth reliving over time, becoming your little gift that is part of your life.
In this sense I prefer to be able to trigger a meaningful human relationship with the couples who choose me, and to be able to follow the work that follows the shooting with all the necessary calm.
I'll leave you free to live your day calmly, to take your time… I'll follow you during the ritual preparations, always accompanied by a second photographer who can follow the preparations in a different place, and then I'll join me for a better coverage of the event until it is finished.
Obviously I will ask you for some attention, but I will do it in the most natural way possible, leaving you the chance to do exactly what you would have done if I hadn't been present; only you will do it for me!
This is not reportage, as many sites have written: wedding reportage. Reportage means reporting the facts as they happened but my intention is different: I would like to tell a story that goes beyond photographs without poses, I would like to try, even in an imperfect and fallacious way, to give you back the beauty and tenderness of a special day with my photography.
To quote one of the greatest photographers of all time, Robert Doisnau: "What I was trying to show was a world where I would feel good, where people would be kind, where I would find the tenderness I hoped to receive. My pictures were like a proof that this world can exist". That's why I will wander around where there is nothing to see, privileging the stealthy moments, the tiny joys illuminated by the rays of the sun, interested above all in the relationships between people and their world, looking for the wonder in the small fragments of everyday life that would otherwise be irremediably lost!
Once the shooting is completed, the post-production work will begin and also in this I try to distinguish myself: I'm not looking for special effects but I work the images individually until I get some tones that perfectly fit the atmosphere of that day and/or the intent of idea I had during the shooting, with many files in a high quality b&w. For this reason, the post-production process takes a lot of time and I'm not fast in delivering the shots, but I guarantee you a fine job! At the end you will have an online sneak preview and you can privately review the post-produced files to do what you want, and eventually select the ones with which you want to make your album or photo book.
If you are interested in this way of working please contact me and I will be happy to give you all the information you need.